Home of the quintessential island paradise
· Perfect honeymoon destination
· Exotic family holidays with plenty of water sports
· Home of luxury overwater villas
· World-class scuba diving and snorkelling
· Spa and wellness holidays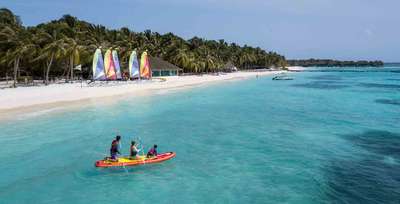 Imagine stepping onto sugary white sands, ready to take a dip in the warm turquoise waters of the Indian Ocean. Whether your idea of paradise is playing on the beach with the kids, getting pampered in the spa or gliding alongside exotic sea life under the waves, these islands have something for everyone.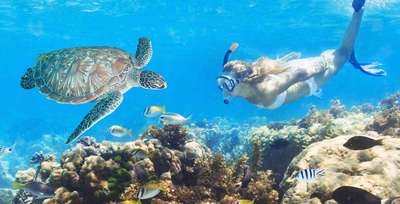 Leave everyday life behind and discover a world of adventure. The Indian Ocean boasts world-class snorkelling with impressive populations of turtles, whale sharks and rays. Go big game fishing out on the ocean or barter for spices at the island fish markets. Take your kids sailing on a glittering lagoon or simply relax in a wild cove and enjoy the peace of your very own tropical paradise.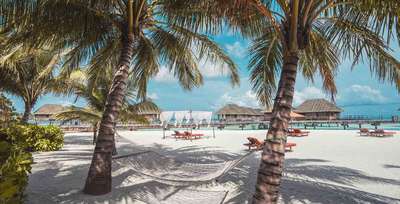 The Maldives and Mauritius are two of the world's most lavish destinations thanks to their jaw-dropping beaches, vibrant wildlife and year-round sunshine. Each island offers a unique taste of paradise you won't find anywhere else. All you have to do is pick the one that suits you best.
Our destinations in the Indian Ocean
Enjoy the best of our luxurious Indian Ocean holidays range with your loved ones, all year round. From beach holidays in the Maldives, to activity holidays in Mauritius, our Indian Ocean holidays destinations have it all. Best of all, your Indian Ocean getaway is completely all-inclusive, so you don't have to worry about anything once you get here – simply sit back, relax and experience the true meaning of a luxury holiday with Club Med. The climate in Indian Ocean holiday destinations can vary hugely depending on where you choose to take your break. Mauritius and the Maldives enjoy warm, tropical maritime weather all year round, with humidity levels around 75%-80%. Humidity is generally at its lowest during February and March, and it is at this time that the sea breeze tempers the humid environment.